Sabine's interview with Alexandra Epple.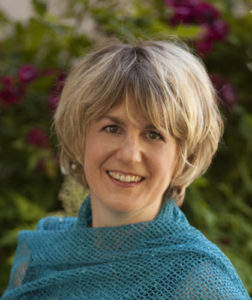 How to deal with the multiple challenges of a TBI, Menopause and Aging.

In this interview with an Ayurvedic practitioner you will learn from an eastern medical perspective about practical tools you can apply to relieve symptoms of TBI, trauma, aging and menopause. All are "Vata" aggravating and when occurring simultaneously they will aggravate the Nervous System and increase their symptoms. (Vata, Pitta, and Kapha are mind-body types, doshas that express unique blends of physical, emotional, and mental characteristics).
Find out how you can build resilience in your Nervous System by using oils, herbs and creating healthy habits. The nervous system, consisting of the brain and spinal cord have nerves that travel to the sense organs ie the skin. The message from the skin travels though the spinal cord back to the brain. When a compromised brain is fed with a lot of information simultaneously, it gets overwhelmed and has difficulties integrating the stimuli.
How to calm, strengthen and build resilience in the NS.
How to use oils and herbs to nourish the NS and help memory and focus.
How to go through your day calmly but not sedentarily.
How the importance of a positive attitude when facing these challenges plays a tremendous role in the healing process. How allowing, accepting, not giving up but moving forward, are crucial.
How a negative mind will affect your body.
How to prioritize self-care.
How effort is required at the beginning to develop healthy routines and habits.
How it is possible in the next 3 months to better take care of yourself.
That you are never too old or too sick to start something new.