Sabine's interview with John Short, former US coast guard member.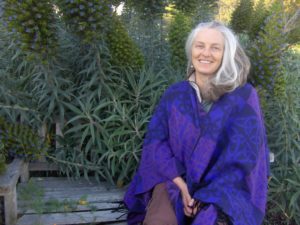 "If I had  known that I had a traumatic brain injury I would have done everything differently the last 34 years! Everything!"
This interview is a very honest and vulnerable testimonial by John S. who served in the US Coast Guard when his traumatic brain injury occurred. The interview was done at FREED (Center for Independent Living in Grass Valley, TBI support group).
He explains how having his TBI finally diagnosed 32 years after he acquired the injury has been "freeing". Up to then "I had a constant fight with myself in my mind." In 1981 while serving in the US coast guard his injury occurred. His TBI was not recognized due to lack of knowledge in the medical professional world back then. He was told: "You can still walk, work and you are not bleeding. You are fine". He shares that if he would have known he had a TBI he would have gotten proper care. He then could have had more understanding and compassion for himself. "I use to go off on the drop of a pin." He could have better understood his anger, depression, why he was isolating, had concentration problems, was irritable, had memory problems and was struggling with PTSD. Instead he lived in denial of what had happened to him.
Now with the diagnosis he has greater understanding of his past behavior and is restructuring his life. Medication has helped his mind to slow down. His thoughts are no longer racing. He can control them and he has less highs and lows. "Without it I would be a raging maniac.. Before physical pain was all consuming. Now with less pain I can develop more clarity of how my mind is working." His recommendation for others who have any suspicion that they might have a TBI is to get proper testing to establish a diagnosis. Then they can get proper medical care and lead more productive lives. Then, "You do not have to be so hard on yourself." He has become a spokesperson for others with a TBI and is leading a peer support group at FREED. He is especially supportive of those that cannot speak for themselves due to their injury. He gives hope by encouraging others to find the gift that might have been given to them by the TBI. "I discovered that I had a skill for writing that I did not have before. This has given me hope." " I feel the most free in my room where I obsess no longer about bad but new things. I have a new life ahead of me". He encourages others that they can have a life in spite of their challenges. "It is easy to lose hope being trapped in your own mind but there is hope!"