Sabine's interview with Judy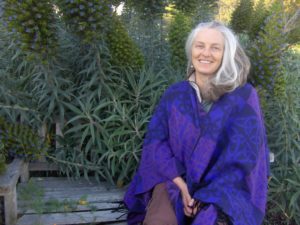 Multiple head injuries have a cumulative effect.
Judy, who I met at in the head injury support group at FREED (Center for Independent Living in Grass Valley, CA) shares in this interview how several head injuries affected her ability to perform throughout the years.
Throughout childhood and in high school Judy and her parents were in denial of the impairment the injuries caused her. Once in college she "had difficulties holding things together" and had to drop out of college repeatedly. She blamed herself and thought she did not "try hard enough". It affected her self-esteem. Now looking back she wished she would have gotten the extra help she needed to succeed.
She would like for others to know that for her living with the TBI means that she needs more time to process when learning or working. Multitasking continues to be a challenge for her.
Her recommendation for those living with a TBI is to get as much help as they can find in their community. Find resources and educate themselves so that they are equipped with the latest information on TBI. She feels free of limitation when she thinks about what she is good at rather than about her short comings.